2019 Billboard Music Awards
Hang on for a minute...we're trying to find some more stories you might like.
The 2019 Billboard Music Awards, held on May 1st, sure made music fans happy and entertained. Combining fashion and music, this award show attracts both music and fashion lovers. This year, the awards were held in the MGM Grand Studio in Las Vegas. Kelly Clarkson hosted the award show again after hosting the show last year. According to Billboard, "The 2019 Billboard Music Awards  featured legendary pop artists, iconic boy bands, fast-rising trendsetters, and plenty in between."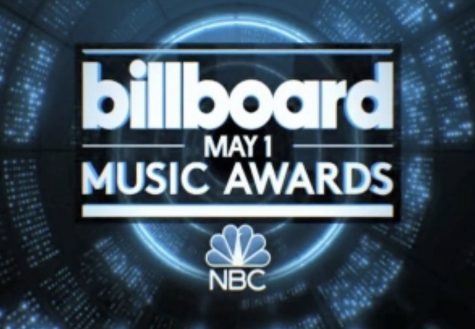 Let's start off with the Red Carpet. The Red Carpet showcases all the stars in beautiful dresses and suits. Here were some of the best looks of the night. For the ladies, Grammy winner Taylor Swift appeared in a custom dress made by Raisa and Vanessa. Ciera showed up in a black dress made by Stephane Rolland, her son came along with her in Versace. Finally, Cardi B showed off her abs and some of her leg in a Moschino gown. As for the guys, The Jonas Brothers kept fan girls weeping in their Mosomi suits. Diplo turned heads in his Purple Cowboy suit. To top it off, Kpop legends BTS showed up to the red carpet in variations of Alexander Mcqueen suits.
After the red carpet, the stars entered the stadium to get ready for the big night. Taylor Swift started the show with a performance of her new song Me! Featuring Panic! At the Disco's Brendon Urie. Kelly Clarkson entered the stage as the host of the 2019 Billboard Music Awards right after having appendix surgery. She summarized the surgery tweeting, "Quick recap… recovering after surgery super duper sucks. Turns out I don't "rest" well (so bored), pain meds make me feel a different kind of horrible 2 where I question if I'd just rather feel the pain instead, & 2 out of the 3 scars feel as if Lord Voldemort is always near." Kelley also did a medley of the biggest hits of last year with dancing and stunts. Halsey performed her hit song Without Me which exhibited an LGBTQ love story. Halsey later joined BTS on stage to perform Boy With Luv. Other great performers included Khalid, Mariah Carey,  Madonna, Ariana Grande, Paula Abdul, and many others. According to the Hollywood Reporter, "The 2019 Billboard Music Awards brought the past, present, and future together for a fantastic night of performances from popular music's best and brightest. Alliances were forged, haters were silenced and Taylor Swift had as much fun dancing at her seat as she did kicking off the ceremonies."
Of course, the ceremony can't be claimed as an award show without the awards itself. Cardi B's and Maroon Five's hit song Girls Like You won Top Collaboration and Top Radio song. Drake won the most awards, taking home twelve trophies.  Cardi B won the most awards from a female artist taking 6 awards. Ariana Grande won best female artist and Juice Wrld won best new artist. The fan voted awards took the internet by storm with fans voting millions of times. In the end, Ariana Grande won the Billboard Chart Achievement. BTS won Top Duo/Group and Top Social Artist making them the first act from Korea to do so. The group has already won Top Social artist three times in a row. BTS weren't the only Korean group nominated, EXO and Got7 were also nominated for Top Social Artist.  Overall, this year's Billboard Music Awards will be remembered by many for its fiery performances and memorable speeches. According to a comment by Jeanne Lee on Variety, "Overall, I enjoyed it and I loved the positive messages of that night. I think it's important in today's society that we see more of that and I'm glad such great artists are speaking up and using their platform for good and positivity."