Green Dragon Art Show Success!
At La Jolla High School's art studio classes, student painters, photographers, sculptors, and more use their afternoons to create art. The Green Dragon Art Show was named after the Green Dragon Colony which was built near La Jolla Cove in 1894. According to The La Jolla Light, "The colony once included eleven cottages, including a boat-shaped structure with portholes called "The Ark," and the "Dolls House," built to house Anna Held's collection of 200 dolls." This home was designed by one of her close friends Irving Gill. The art show is put on every year to let artists display their work and show them off to a crowd from 2:30 to 7:00 pm. Each year, every artist is asked to create a piece based on personal inspiration.
The art teacher, Ms. Friedrich, told the La Jolla Light last year that in researching the Green Dragon Colony at the La Jolla Historical Society, students discovered writers, composers, musicians, painters, and potters in the 1800's. The Green Dragon Art show is put on to help young artists of La Jolla High become more inspired to take up art. Some of the students find spots like the Windansea Shack, Lifeguard "Box", La Jolla Caves, and the Children's Pool the best places to find inspiration. As generations come, the artistic ability will grow and people will hopefully become more fond of art. The culture from the Green Dragon Art show was displayed 100 years ago. It's experiencing a rebirth, especially with our growing generation. According to The San Diego Union Tribune, "While most of the women represented in the exhibition lived in La Jolla around the turn of the 20th century and were well off." The paintings that Anna Held created were based off images from the 20th century and during that time, people who had moved here were well off. Anna focused on how people lived their lives in her paintings.
About the Writer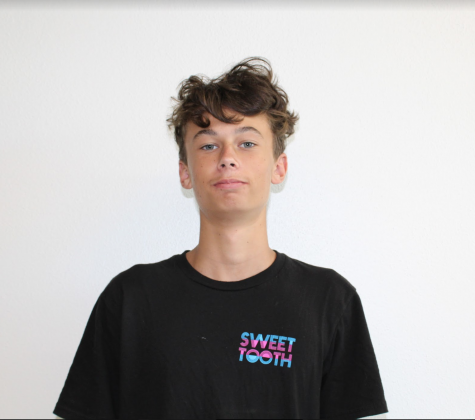 Nick Keener, Staff Writer
Nick Keener is a staff writer in his second year of Journalism class. Keener has shown sincere interest in journalism because he likes writing and expressing...