New Netflix Shows
Hang on for a minute...we're trying to find some more stories you might like.
This May is anticipated to be a big month for Netflix. The streaming service has announced a lot of new shows that left watchers on the edge of their seat. The new shows come in many genres for everyone to enjoy. From the last few years, Netflix has produced many shows that were praised by critics. Shows like Stranger Things and Orange is the New Black have contributed to being some of the most popular television shows of the 21st century. In addition, It has been proven from various sites that more people watch shows from Netflix rather than regular television. According to a study by Variety, "This study conducted a survey of 2,500 U.S. adults who answered questions about which platforms they use most often to view video content on TV. Netflix came in at the top, with 27 percent of those surveyed choosing the streaming subscription service platform."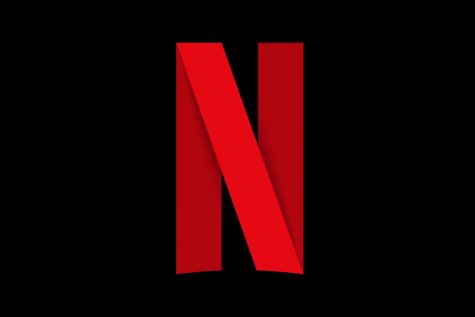 Starting on May 1st, Netflix is releasing its second political documentary Knock Down the House. The last Netflix political documentary was released three years ago with Mitt. The documentary visualizes the life of Alexandria Oscasio-Cortez and the unlikely way she ran for the house of representatives. From Bartender to Senate, this Netflix Documentary is really extraordinary.  According to a review by The Guardian, "Knock Down The House (and AOC) rightly positions a victory for one woman as a step forward for everyone, and her final interview, a childhood reminiscence of her late father on a road trip to Washington DC, is one of the most touching speeches about government I've ever seen." Another really anticipated show is Dead to Me. Christina Applegate and Linda Cardellini return to the small screen in this Black comedy. Speaking of comedy, six ladies from the old cast of Saturday Night Live are set to star in the movie Wine Country.  The comedy centers on the ladies celebrating a 50th birthday party.
For Animation fans, Tuca and Bertie is anticipated to be a proud new addition to the Netflix animated show. Production designer of Bojack Horseman, Lisa Hanawalt, returns for her second show on Netflix. The animated comedy will illustrate the friendship between 30-year-old birds Tuca and Bertie. Even though there are many shows for adults, there is also  new shows for kids! Season two of Harvey Street Kids is set to premiere next month. For kids who like live action, the show Prince of Peoria is set to premiere its second season. Unfortunately, not all the new releases were listed here. If you want to learn more about the new releases, all the trailers were released throughout Netflix's various social media sites. Whether you're watching alone or with friends and family, their always something for everyone to enjoy. According to Bustle, "So, buckle up, because May is going to be a great month to Netflix and chill — if by chill, you mean cozy up with some chocolate and popcorn."
Photo Via The Verge