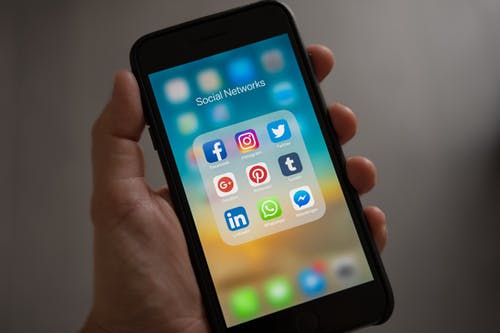 The Impact of Media on the News #1
As time goes on, media and news become more interconnected. This seems to have created a gap between Generation Z and Generation X when it comes to news. Generation Z refers to the students at La Jolla High and Generation X refers to the staff. Juniors Kavon Balbarais-Phal and James Baldwin spoke about how many students their age receive news through social media. Balbarais-Phal argues that, "Social media has made news irrelevant." He talks about how some news stations have become more outlandish because they care more about expanding their viewership rather than simply reporting the news. Balbarais-Phal admits that, "You can't believe everything on social media since there's so much fake news." In regards to what news sources are used by different generations, Baldwin comments that, "Social media [is used] for the younger generation and news for the older generation." Baldwin is referring to reliable, credible news sources that usually contain accurate information. When it comes to older generations, how up to date they are on current events gives scattered results. According to Baldwin, "[It]depends if they are interested, but they should at least be up to date with important things Balbarais-Phal answers, "Of course, everybody should know [about] major changes and events." While students have plenty of opinions on media coverage of the news, the teachers have their own viewpoints as well.
In comparison to the students, the teachers at La Jolla High receive their news through local news stations, national news, and online websites. Physics teacher Holly Eaton and Literature teacher Jane Medrano express their thoughts. Compared to when Mrs. Eaton was much younger she believes that,  "I am absolutely more up to date now than [I was] as a teenager because I was up to date as a teenager [only] with things that interested me." Mrs. Medrano mentions that while she was "less invested" in the news as a teenager, she "knew more about them [the details of current events unfolding]." Mrs. Medrano reasons that, "When I was a kid, there were fewer things [major events] to know, so you could know more about them in depth."
Like the students, both teachers agree that there is a sufficient amount of bias in the news. For example, Mrs. Medrano commented, "Yahoo picks news stories they're going to feature and slants them." Mrs. Eaton believes that bias depends on the source of the news. "[News] is going to lean in a particular direction. It's really important for people not to use one source of news." Both teachers agree that news stations have their own political agendas which will reflect the content they produce. As for who is most influenced by the media, opinions begin to differ. "Young people, because they have less ability to recognize bias and believe everything on the phone," answers Mrs. Medrano. "It could affect any age group," answers Mrs. Eaton, stressing how important it is to be educated on bias in order to avoid it. Mrs. Eaton provides a name for the phenomenon described by Balbarais-Phal involving news consumption through social media. Sensationalism is the use of dramatic stories or language to increase public attention that may end in the misconstruction of facts. She describes her own experiences with sensationalism, "I had well-educated friends sharing stories on Facebook like Hillary Clinton associated with 15 murders and it's like, are you backing this up with anything?" Across different generations, teachers and students seem to have faced similar problems, such as the exposure to false stories by unreliable news sources on social media.
The common belief on campus is that students tend to get news through social media, while teachers use more legitimate stations. The interviewees mostly adhere to these stereotypes, but some argue that it is not unusual since social media is considerably more accessible to youth than television. Most of the interviewees agree that Generation Z is more likely to be influenced by fake news due to the spread of fake news online. While all of the interviewed students agree that the current news is extremely biased, the bias aligns with the political parties associated with each publication. Balbarais-Phal and Mrs. Eaton have shared experiences with sensationalism as a big problem in both social media and the news. As times change, the way news is received changes as well. Advancements in technology have transformed the way the public is informed about the world. Social media has not been popular for very long, yet it has already revolutionized news sources for Generation Z and the future. The impact of social media and news on generations to come can only be imagined for now, but it has become clear that new sources will continue to develop and evolve.