Temporary Bungalows for 500 Building Classrooms
For the remainder of the year, the classrooms on the upper floor of the 500 building will be transferred to temporary buildings. According to Dr. Podhorsky and Ms. Rita, "On Monday, April 22, Mr. Boyd's class will be moved to the library, Ms. Medrano and Ms. Lecren will be moved to the bungalows off of Westbourne, Mr. Tenembaum will be moved to room 507 and Ms. Wira will be a floater. In other words, she will move each period to a different class, depending on other teachers' prep periods. One week later, on Monday, April 29, Mr. Cisneros, Ms. Bonnell, Ms. Maycock and Mr. Morgan will be moved to the bungalows by the old auto shop." "The reasons for the construction," said Dr. Podhorsky and Ms. Rita, "were because modernization was needed for the old building, such as air conditioning, heating and other improvements." They explained that construction needed to start before the end of school because the contractors needed more time for construction in order to finish the building before the next school year starts.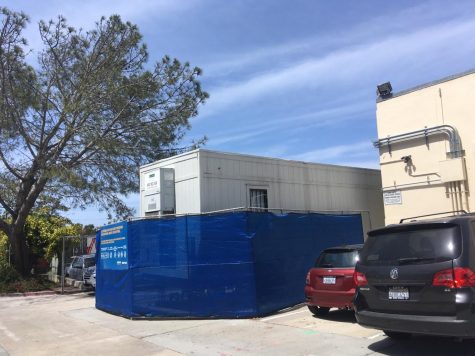 Student views on the transfer from the upper 500 building classrooms to the bungalows have been mostly negative. Zach Stobo, a freshman, said, "The effects of the transfer are mostly negative because it is small and uncomfortable. There will be less learning in the classrooms with a less controlled environment. The biology teachers are affected more significantly because they cannot bring all of their supplies to the temporary classroom." In other words, the learning environment in the bungalows may be less productive for students and teachers alike because any classroom transfer can make it difficult for teachers to replicate their original setting and atmosphere.