'Empire' Actor Jussie Smollett allegedly staged hate crime
´Empire' actor, Jussie Smollett told Chicago police he was attacked early morning, at 2AM on January 22nd just outside his apartment building. In the alleged attack, he claims one assailant threw a rope around his neck and poured an "unknown chemical substance" on him while "yelling out racial and homophobic slurs." He also later claimed one attacker told him it was "MAGA country" in reference to Donald Trump's "Make America Great Again" slogan.
A statement by Smollett's lawyer released February 16th reads "As a victim of a hate crime who has cooperated with the police investigation, Jussie Smollett is angered and devastated by recent reports that the perpetrators are individuals he is familiar with. He has now been further victimized by claims attributed to these alleged perpetrators that Jussie played a role in his own attack. Nothing is further from the truth and anyone claiming otherwise is lying."
Then after days of being tracked by the police, the men now identified as the Osundairo brothers who were hired to "attack" Smollett are detained and taken in for questioning. Fully cooperating with investigators, they admit their involvement in the attack, claiming they were hired by Smollett to stage an attack on him.
A Chicago police report has concluded that Jussie Smollett's alleged hate crime was orchestrated by Smollett himself. Smollett now faces a $100,000 bond and if convicted, could get up to three years in prison, the LA times reported. Smollett now awaits conviction.
In the aftermath of the attack, Empire is cutting scenes and episodes that feature Smollett's character, Jamal Lyon. Now Empire's season finale will only contain four of the nine scenes with Smollett in them and according to a statement CinemaBlend "Smollett's character will no longer be a featured player in the four scenes that weren't cut. [They] are set up more as ensemble-driven sequences where Jamal will blend in with the rest of the characters."
About the Contributors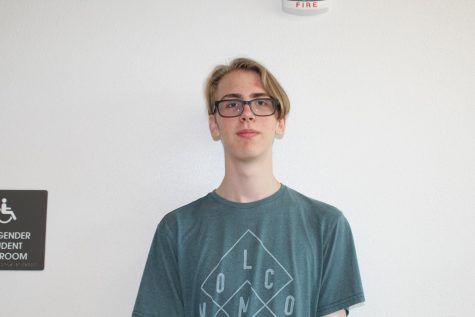 Patrick Chavez, Staff Writer
Patrick Chavez is a senior in his first year as News Editor for La Jolla High School's Hi-Tide. As a junior, he joined the Hi-Tide as a staff writer...