Former Trump Campaign Staffer Kissed without Consent
Hang on for a minute...we're trying to find some more stories you might like.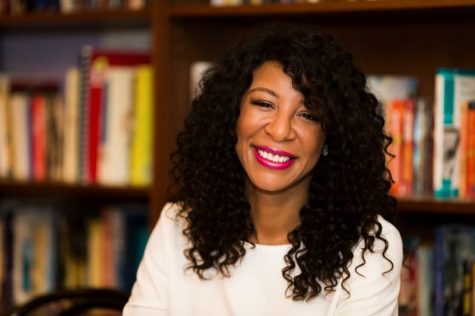 Alva Johnson, a woman who worked on Donald Trump's 2016 presidential campaign has come forward and filed a lawsuit claiming Trump forcibly kissed her at an event some months before the election. The lawsuit also claims that she was discriminated against by being paid less than her white co-workers for being black. Johnson was paid about $3,600 while another white man on the same campaign team as Johnson was allegedly paid "$8,400 per month during his first six months on the job, and $10,500" and a highschool senior hired to assist in the campaign was paid around "$5,200 per month".
"The Trump campaign has never discriminated based on race, ethnicity, gender or any other basis," Kayleigh McEnany, the national press secretary for Mr. Trump's re-election campaign, said in a statement. "Any allegation suggesting otherwise is off base and unfounded."
As Trump was exiting an RV, "Mr. Trump then shook her hand firmly, promised that he wouldn't forget her and leaned in 'close enough that she could feel his breath on her skin,' according to her lawsuit. As soon as she realized what was happening, it states, Ms. Johnson turned her head, but Mr. Trump still kissed her on the corner of the mouth" according to the New York Times. This is not the first accusation against Trump however, Johnson joins more than a dozen other women in sexual misconduct accusations. "I immediately felt violated because I wasn't expecting it or wanting it," Johnson told the Washington Post.
The White House has strongly denied the claims, along with the dozen other women, "Every woman lied when they came forward to hurt my campaign," Trump claimed while speaking in Gettysburg, Pennsylvania during his 2016 presidential campaign "Total fabrication. The events never happened. Never. All of these liars will be sued after the election is over."
He has not yet sued them.
Sarah Huckabee Sanders, the White House Press Secretary, also has made a statement on the accusations during a White House press briefing. In the statement she says "This accusation is absurd on its face. This never happened and is directly contradicted by multiple highly credible eyewitness accounts."