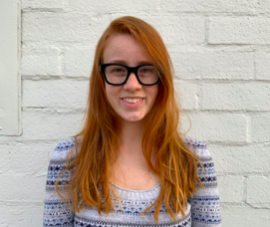 Myka Gary is a senior at La Jolla High, newbie to the journalism class, and is currently participating in a UCSD extension program that, when completed, will bestow upon her a sweet writing certificate. 
Journalism is in Gary's interest because she wants to entrench herself in
all
things writing. Although journalism is different from creative writing, her ultimate desired career path, experience in a more real-world branch of writing is something she wants to try her hand in. 
Also, it will hopefully bring her some character growth. Gary is usually afraid of getting political, but hopefully her bravery will start sprouting more in this class. 
Besides her background and goals, Gary's interests also fit the subject of journalism. She enjoys American history, classical literature, and cartooning—
lots
of cartooning. Caricature in particular. 
, Staff Writer