Viewers Flow into Netflix to Watch the Newest Show "Monster: The Jeffrey Dahmer Story"
Netflix was the most talked about and viewed streaming service of the week of September 19 to the 25th, thanks to the TV series "Monster: The Jeffrey Dahmer Story" by Ryan Murphy and Ian Brennan. In the story, Jeffrey Dahmer, played by Evan Peters, was convicted with the murder of 17 men and boys. This show is based on a real story that occurred in 1992. During the weekend, the show shot up to number one on Netflix's most watched around the world. 
 According to movie.yahoo.com, this show had the fifth most watched series premiere in the history of Netflix, reaching a total viewership of 196.2 million people. Only "Squid Game," "All of Us Are Dead," season four of "Stranger Things" and season two of "Bridgerton" have beaten it. It stayed at the top of the charts for viewership on Netflix for a week. When asked what he thought about the popularity of the series, Freshman Zach Zanio said, "It's not surprising that it become so popular because many people are into shows about murder and true crime docs," 
This show was also a problem for the families who have lost people because of this incident, with some taking the argument to Twitter. Also, since the character was played by a handsome actor, Dahmer has been romanticized by the viewers, with some sending him love letters trying to immortalize his wrongdoings. This was especially terrible because most of the victims from his attacks were African Americans. When Zack Zaino was asked about what he thought of people romanticizing Jeffrey Dahmer, he said, "It is wrong. He shouldn't be romanticized because he deserves death for what he has done,"
The show "Monster: The Jeffrey Dahmer Story" attracted people from all around the world and brought Netflix back into the spotlight despite its issues.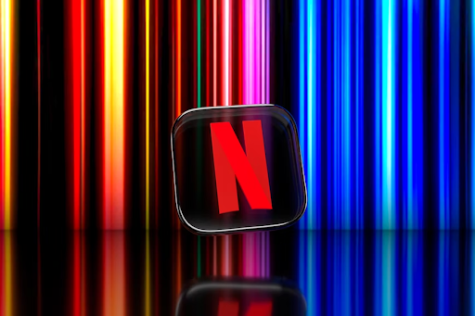 About the Contributor
Patrick Fitzmaurice, Staff Writer
Patrick Fitzmaurice is a freshman at La Jolla High and can't wait to begin this year working as a new member for the La Jolla High-Tide. He has loved to...