Mask Mandate SDUSD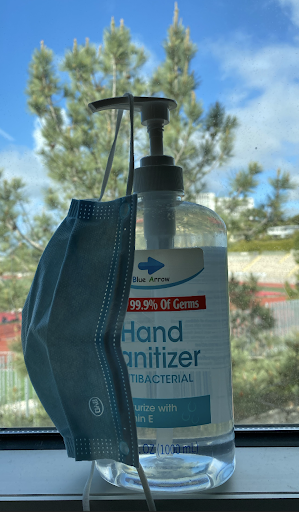 On Feb. 28, California's Governor Gavin Newsom announced that masks will no longer be required in schools after March 11. Governor Newsom acknowledges that masks are still an effective tool in minimizing the spread and they will still be required in selected fields such as hospitals and correctional facilities. The decision now comes down to individual school districts on whether they will require masks in their schools. San Diego is still considered to be a "High Covid Community" by the CDC, therefore, schools in the SDUSD will still require masks in indoor classrooms. Griffin Sanford said, "We are in a high-risk area so might as well keep it on cause if we don't, cases may rise."  To get San Diego out of the "High Covid Community" the district encourages SDUSD families to get children as old as 16 vaccinated and to continue robust testing. The goal of SDU is to remain flexible, if conditions begin to differ, so may mask requirements. After COVID-19 rates in San Diego drop, officials of the SDUSD will conduct further research and consult the advice of public health agencies to make their final decision on mask mandates. Junior Rheily McWhorter said "Some schools aren't living the mandates which make me really think that the choice that Gavin Newsom made to lift the mandate wasn't a good one."   Slowly the rest of California is beginning to open up again, and SDUSD schools are taking steps in the direction of going fully maskless. It is unclear whether this change will come sooner or later but the main priority of the SDUSD is to keep families and students safe. Recently, San Diego Unified announced that wearing masks indoors would be optional after spring break.
"
We are in a high-risk area so might as well keep it on cause if we don't, cases may rise."
— Griffin Sanford, junior
About the Contributor
Anastasia Akopova, Staff Writer
Anastasia Akopova is a junior and a new member of the Hi-Tide staff. She is excited to begin her journey as a journalist and looks forward to sharing stories...