We Should Have More Holiday Activities at LJHS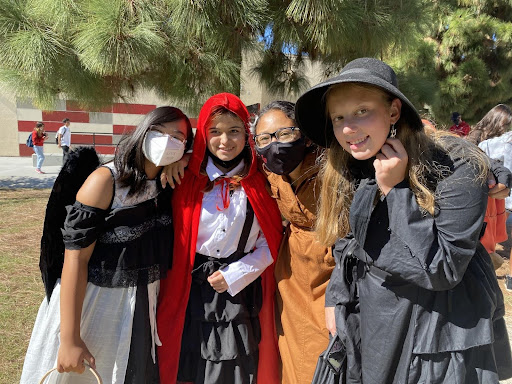 The holiday season is officially here, so it's time to put aside differences and come together as a community. At LJHS, it's important that students and staff share traditions with one another through showcasing our spirit. Increasing the number of festivities at school will create a more welcoming environment for all students. The opportunity to have a fun time with friends will create ever-lasting memories for students, which they'll have for a lifetime.
"
I think we should enjoy our youth more and the little time we have."
— Paola Estrada Vega, freshman
When freshman Valentina Trejowas was asked if LJHS could benefit from more activities during the holidays she said, "Yeah for sure! I think it would be really fun to have more Halloween activities at school." Freshman Sophia Rogers continued by saying "…because now it's just a costume contest, I think we should enjoy our youth more and the little time we have." Freshman Paola Estrada Vega stated, "Yeah I think we should celebrate the holidays more. It would be a fun way to just joke around and bond with friends while doing something exciting." 
Celebrating the holiday seasons at school will not only make students feel more included and active with the school, but it could also reduce the anxiety levels of students who are stressed about schoolwork. Creating an environment where everyone feels welcome is what LJHS strives to do. In addition, embracing the holiday season by having decorations in the hallway can help LJHS create a new tradition and build excitement for students to come into school. More holiday festivities will give way for students to create new connections with others and it's a great way to incorporate more fun into school.