LeBron James and the Hong Kong Riots
LeBron James, professional basketball player for the Los Angeles Lakers, received extreme backlash regarding a series of comments that he made referring to Daryl Morey, manager of the Houston Rockets, and his support for the Hong Kong Riots. 
The Hong Kong Riots began on June 9th. Worries surrounded the proposed Hong Kong Extradition Bill, which allowed for the transfer and handling of criminals into Mainland China and its courts. Fears over the loss of civil liberties for the semi-autonomous territory eventually led to protests that called for the bill to be withdrawn.  
On October 4th, Morey tweeted an image with the words, "Fight for freedom. Stand with Hong Kong." In response, Tilman Fertitta, owner of the Houston Rockets, publicly stated in a twitter post that Daryl Morey did not represent the views of the Houston Rockets in any way, and that they were not a political organization. Adam Silver, Commissioner of the NBA, openly claimed that the Chinese government asked him to fire Daryl Morey, which China denied.
LeBron then returned from two exhibition games played in China, where he was interviewed in front of the Staples Center and gave his own opinions on the subject.
"I believe [Daryl Morey] wasn't educated on the situation…so many people could have been harmed, not only financially but physically, emotionally, spiritually," LeBron said. 
A group organized by Andrew Duncan, a film producer, stormed into The Barclays Center as the Nets faced off against the Raptors in response to LeBron's words. They held signs, wore pro-Hong Kong shirts, and chanted in support of the riots. 
Some La Jolla High students hold strong opinions concerning LeBron's words, such as Junior Joseph Elmaghraby. "I think that LeBron is just protecting his money and he knows that the NBA has a large market in China and that he's not thinking about his actions. He's just thinking about the money," said Elmaghraby. 
Other students, such as Senior Colton Westwood, think that the whole situation has been vastly overblown. "I don't necessarily agree with that, but I don't think it was a sentence full of malicious intent," said Westwood. 
About the Writer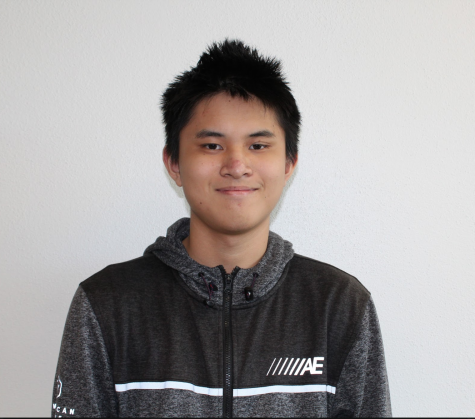 Zhiyi Lin, Staff Writer
Zhiyi Lin is entering his first year in Journalism as a staff writer for the Hi-Tide. As an artist, Lin is inclined towards inspired endeavors; particularly...