Environmental and Community Service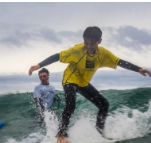 La Jolla High School has a rich history of involvement in community service and advocacy for environmental issues. Students commit to running clubs that take these subjects head on. Many clubs, such as the Key Club, founded in 1950, have been active for more than 69 years. Clubs are widely varied on what impact they hope to accomplish in our community, but they all serve to better parts of our environment and help our community thrive.
One of these environmental centered, clubs named Paws and Claws, works to protect the environment through educating people about the endangered Mexican gray wolf. The president of the club, senior Luke Cepurac, has been running the club for about three years. Paws and Claws works to educate people by holding presentations and meetings at local libraries to raise awareness for the wolves. "We try to hold presentations to raise awareness of the endangered wolves and also break the stigma around them," Luke Cepurac said. "A lot of people don't care about the wolves, so we're trying to get people to understand that they need our help." Paws and Claws started around seven years ago and has been educating people about the plight of the Mexican gray wolf ever since.
Another club that is involved with community service is the Key Club. The Key Club at La Jolla High School has been around since 1950, but the original Key Club was founded in 1925 in Sacramento. The Key Club's main goal is to introduce people to community service and help orchestrate community service events. The current president, Junior Brice Laurant, said, "We try to hold meetings once a week to advertise community service events and get people into doing more of it." Events like food banks, beach cleanups, and any other good events we think people should attend." The Key Club has been essential in getting people interested in helping their communities help themselves for many years.
Another La Jolla High School club aimed at helping the people in our community is the Resurf Club, aimed at helping underprivileged kids at schools like Barrio Logan Elementary to have the opportunity to learn, surf, and have fun. President, senior, Luca Soltero, has led the club for three years since its formation. "We try to bring happiness to kids that otherwise wouldn't have any," Soltero said. Resurf holds surfing events at local beaches usually twice a month and goes to schools like Barrio Logan to entertain and have fun with the kids. "Sometimes we'll go there and play sports like soccer with them, and sometimes we give new surf boards to kids who are really passionate about surfing." All these clubs are just a fraction of those at La Jolla High School with students who sacrifice their time to try to help better the environment and own local community.
About the Writer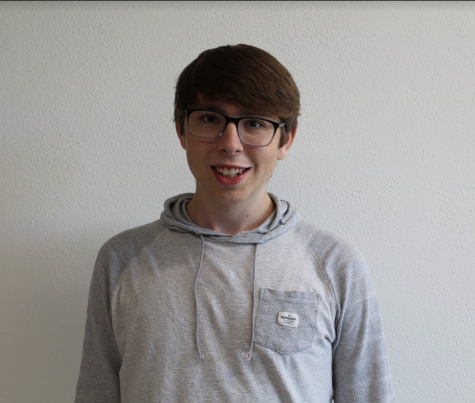 Spencer Noel, Staff Writer
Spencer Noel, a senior at La Jolla High School, is a first year staff writer for the Hi-Tide. He joined Journalism for the chance to improve his writing...